There are several options of getting a Ceramic Coating installed on your car. You can do it yourself, hire a professional to install it post detailing, or getting it done at the dealership prior to delivery. In this article, we take a look at some of the risks you would be taking when choosing a dealership installed ceramic coating.
Getting your car ceramic coated from a car dealership is not a good idea for several reasons. In this article we are going to discuss about the various stuff that a dealer salesman or service advisor use to take you for a ride for petty incentives or 3rd party unauthorized commission.
Upselling Pressure for Sales staff and Service Advisors from Dealership management.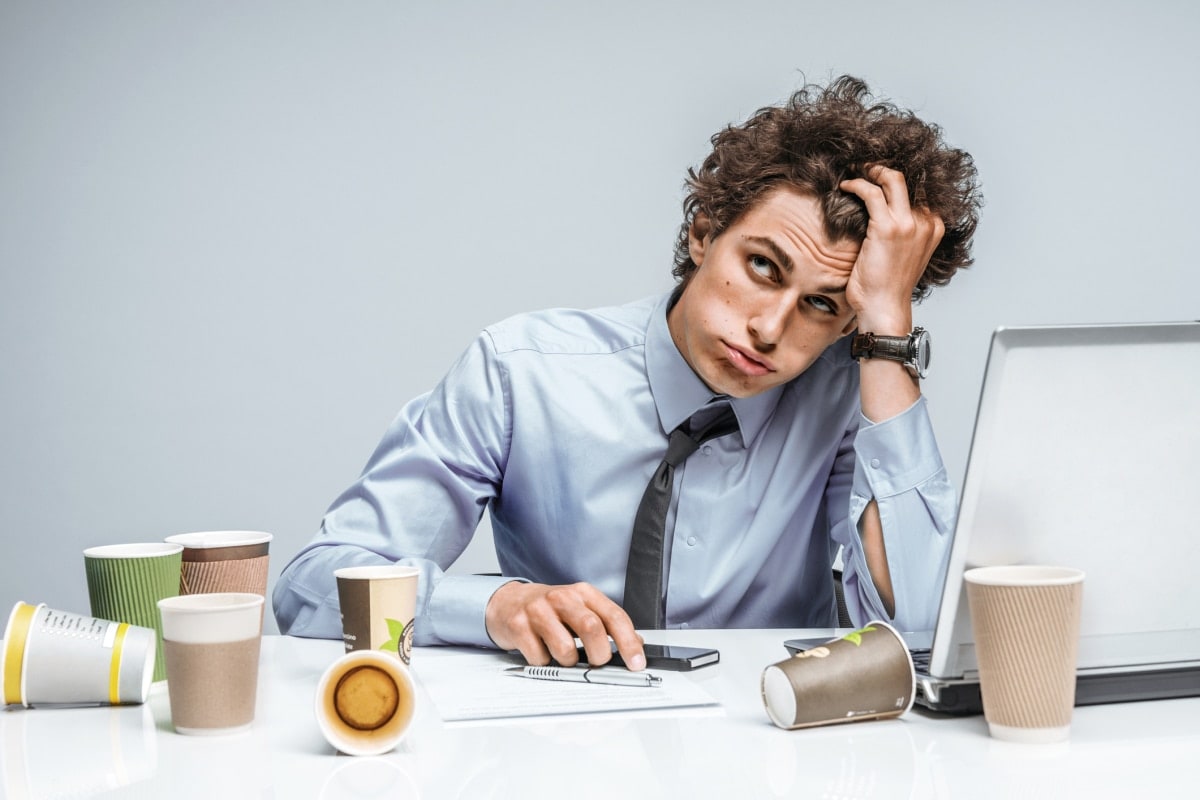 Sales Executives undergo severe pressure from their bosses to convert a fresh purchase to undergo a 'ceramic coating' treatment. Dealerships have huge profits on value added services serviced by a 3rd party vendor. These vendors are new entrants into the detailing business with no formal training or prior experience and also pursue other businesses with the same dealerships like accessories, after market trims, floor mats, seat covers etc.  Their main goal is to convert a fresh purchase into a ceramic coating treatment for a quick profit for which the staffs are meagerly incentivized.
Quality of products and workmanship. 
Often, this is a topic that is spoken by many customers who have had a negative experience post availing the service. Many dealerships offer unbelievable claims and used unwarranted terminologies to fool car owners. There are several fake/low quality products which have flooded the market and many 'technicians' who have no prior experience or passions for detailing.
Detailing is a profession that needs a lot of understanding, patience and most importantly passion.  Its highly impossible to detail multiple cars in a day by  a team of 2 or 3 employees. Many Detailers who have more than 3 employees still take atleast 2 full days to detail and coat a vehicle. The dealerships use these 'rotary wool pad, low quality rubbing compounds and put technicians' under tremendous pressure to work faster thereby creating a plethora of defects that can be permanently installed on the vehicles surface.
The buffer swirls and holograms installed by these 'technicians' are an eyesore and takes further more time, money and effort to get it corrected, not to mention the risk of paint(clear coat) depletion. In many cases we have noticed that there is almost no clear coat left to remove these machine induced defects that were incorrectly treated by the over eager, money hungry, impatient dealership technicians. They use a very aggressive and cheap wool pad, cheap quality compounds, and have absolutely no eye for detail. Their job is wash(if it can be) paalish and coat.
The residue of compounds in the nooks and crannies, the buffer swirls, high spots of a rushed coating application, patching, burnt or eroded clear can make the 'ceramic coating treatment offered by dealerships' a pain to correct for a professional detailer and a real waste of money and time for the customer and also the risk as we spoke earlier.
Quality of the products and the coatings. 
When a business/vendor has to offer the same level of services to the dealership at 1/4th the market price and twice the speed, We can be rest assured that they cannot deliver the same result as offered by a passionate detailer offering ceramic coating installs.
Detailers rely on reputation built across their career and take the job very seriously when compared to the dealership vendor's boys. Detailers have spent a lot of money, time and effort in setting up a dedicated space with all the specialized tools and products needed to deliver a fantastic result. Moreover, they also warrant their job which is an added advantage. Every passionate detailer looks to better his/her service than making that extra quick buck as they rely on reputation.  So, the Dealership Vendors are looking to cut costs and deliver a fast job than looking in to details which is the most important part of detailing. The brands of coatings are not revealed by the dealership team and often in many of the cases we have heard, have applied spray sealants instead of a thoroughbred coating. So, if someone says we will do it in no time and at half the cost, you know what to do.
Paint Warranty
This is one of the gimmicks that many dealerships would like to pull of if you try to make an intelligent choice by preferring a thoroughbred professional detailing shop than the Dealership Staff. Remember, No Manufacturer has authorized this application as its too expensive and time consuming for them during the assembly process to detail and coat a vehicle. It's a purely aftermarket job that demands time, patience, skill, space, products and experience. Only with all of this combined delivers a good result.
The salesman often scares the new car owner claiming that if ceramic coating application is not done within the dealership, the paint warranty will be void. It's a lie. It's purely an eye wash and mandating you buy their service at exorbitant rates. A vendor might charge very less for the same treatment offering within the same dealership space, but the dealership actually charges you thrice the amount they pay and make way more profit from installing sub standard stuff. We have noticed several cases where wax/sealant was applied to the car instead of a ceramic coating.
They also understand that innocent car owners are unable to differentiate between these last step protection products.
Jobs outsourced cheap Detailing shops
Most often the case, dealerships lack space within their facilities to accommodate detailing bays to work on the vehicles, in this case either the dealership or the salesman takes the vehicle to a 3rd party/ entry level detailing shop to get the job done at a much lower cost to increase their profits or commission over the same. We have seen many cases where cheap wax or sealant is applied instead of a good quality coating. This makes the car owners lose trust in the ceramic coating service. They are made to believe that coatings are a waste of money as the coatings/sealants/waxes are stripped within a couple of washes itself. The cheaper alternatives for detailing is the same, low quality workmanship and low quality of products used plus the risk of the paint damage along with depleted clear coat leaves car owner thinking, is it really worth it ?
To know how a cheap detailing and ceramic coating alternatives affect you, click on the link below.
Education over subject.
Car owners opting for detailing services from the dealership are offered almost no support in terms of educating how to maintain the ceramic coating. They end up wasting their money and also damaging the surface with too many swirls. To know how to properly maintain a coated car, read our article here.
Getting a 'ceramic coating' at a dealership can sometimes be a terrible idea for several reasons:
Cost: Dealerships often charge significantly higher prices for ceramic coatings compared to independent detailing shops. You might end up paying a premium for the same or similar product and service.
Quality: Not all dealerships specialize in car detailing, and their technicians may not have the expertise or experience required to apply ceramic coatings correctly. Improper application can lead to subpar results and potential damage to your vehicle's paint.
Upselling: Some dealerships might use aggressive sales tactics and pressure you into purchasing additional services or packages that you may not need.
Time: Dealerships may have limited availability, and the application process might take longer due to their focus on selling cars rather than specialized detailing.
Warranty: Dealership warranties on ceramic coatings might not be as comprehensive as those offered by dedicated detailing shops. Ensure you understand the warranty terms and limitations before making a decision.
Lack of Options: Dealerships might have limited choices in ceramic coating brands or packages, and you might not get the flexibility to choose the best option for your specific needs.
Customer Service: Dealerships might prioritize car sales over after-sales customer service, and your experience could be less personalized compared to specialized detailing shops.
To ensure you get the best value for your money and a high-quality ceramic coating, consider researching and visiting reputable independent detailing shops with a track record of positive reviews and customer satisfaction. Independent shops often have more experience in car detailing and may offer better prices, options, and customer service tailored to your specific requirements. Always do your due diligence, read reviews, and ask for recommendations before making a decision.
Conclusion: It doesn't take much effort to identify the shoddy jobs that sometimes the dealerships or outsourced detailing shops do. There are many mistakes that they do and install a lot of irreparable defects on the vehicles surface. It may also seem attractive that the authorized dealership are installing the ceramic coatings, making you believe that its genuine and high quality. But the hidden facts are revealed once the job is done and by this time, you have already wasted time, energy, money and lost trust in the service. Choose a good reputable detailers who know is his craft and have a properly established detailing store. You can choose a good detailer by opting to choose detailers from India's one and only leading marketplace for high quality detailers – Detailers India.
Logon to www.detailers.in
To choose from top class ceramic coatings, graphene coatings, rubber coatings packages in Bangalore, Contact ReflectOn on 9980668119.
Tell Us
What You Think
0
Like
0
Love
0
Haha
0
Wow
0
Sad
0
Angry